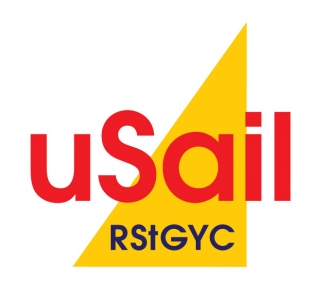 uSail – the RStGYC Adult Sail Training Programme
It's for YOU!
Have you ever wondered what it's like to go sailing in Dublin Bay? Whether you want to be crew, skipper, ocean racer or dinghy sailor – sailing is for all, and all the family, no matter what age!
Get started now at the Royal St. George Yacht Club!
• uSail training courses are for adults of all ages
• Each course will be short, intensive and sociable – they will be run throughout the season enabling you to feel the 'buzz' of both sailing and the club itself.
In our uSail Adult Sail Training Programme we have put together a number of courses to introduce you to sailing and to the Club:
• uSail Start Sailing
• uSail Refresher (TBC)
• uSail Further (TBC)
• uSail Racing Skills (TBC)
• uSail Try Sailing
The uSail Start Sailing course normally has five training sessions spread over two weeks, on week-nights (Tuesdays and Thursdays) and one Saturday afternoon. Some courses are held over weekends and we also run this course over one week.
The RStGYC is an ISA-approved training centre.
Training is on our Club 1720 Sports boats. These boats are safe and fun to sail which make them ideal boats to learn on. There is plenty of room for 4-5 sailors and a coach. The boats are stable and fast, so you can be guaranteed an enjoyable, exciting and safe time learning to sail.
Essential Safety Gear and Oilskins are supplied.
uSailors enjoy a meal/BBQ after sailing and participate in the lively social atmosphere of the Club.
Not sure? Why not Try Sailing for an afternoon:
A single 3 hour session for total novices
No formal training, but a real hands-on sailing experience
No special gear required
Available most Saturdays and Sundays during the season
For further details follow the links:
If you have any questions, please contact the Sailing Office on 01 280 1811 or email Bonita at sailing@rsgyc.ie.
We will be delighted to assist you with the start of your Lifetime of Sailing Adventure.